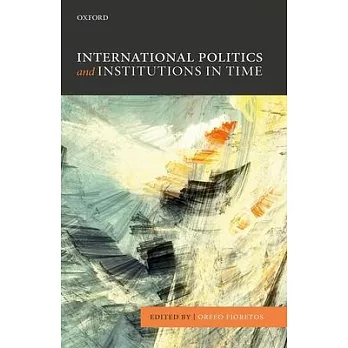 書名:International Politics and Institutions in Time,語言:英文,ISBN:9780198744023,作者:Fioretos, Orfeo (EDT),出版日期:2017/05/09,類別:人文社科
---
International Politics and Institutions in Time
is the definitive exploration, by a group of leading international relations scholars, of the contribution of the historical institutionalism tradition for the study of international politics.
Historical institutionalism is a counterpoint to the rational choice and sociological traditions of analysis in the study of international institutions, bringing particular attention to how timing and sequence of past events, path dependence, and other processes impact distributions of global power, policy choices, and the outcome of international political battles.
This book places places particular emphasis on the sources of stability and change in major international institutions, such as those shaping state sovereignty and global governance, including in the areas of international organization, law, political economy, human rights, environment, and security.
Featuring work by pioneering scholars, the volume is the most comprehensive collection to date on historical institutionalism in IR. It is projected to be of interest to multiple audiences including the international relations community, to historians, especially as that field is experiencing its own 'international' and 'global' turns, as well as sociologists and economists who work on institutions and international affairs.
---
【資料來源 / 版權 與 商品購買網址】
商品來源:博客來, 分類:博客來, 外文書, 人文社科, 政治, 公共政策
International Politics and Institutions in Time