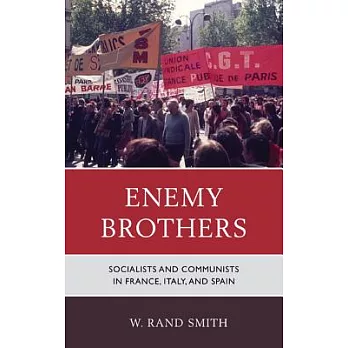 書名:Enemy Brothers: Socialists and Communists in France, Italy, and Spain,語言:英文,ISBN:9781442218987,作者:Smith, W. Rand,出版日期:2012/11/08,類別:人文社科
---
Since the 1920s, Socialist and Communist parties in Europe and elsewhere have engaged in episodes of both rivalry and cooperation, with each seeking to dominate the European Left.
Enemy Brothers
analyzes how this relationship has developed over the past century, focusing on France, Italy, and Spain, where Socialists and Communists have been politically important. Drawing on fieldwork and interviews in all three nations, W. Rand Smith identifies the critical junctures that these parties faced and the strategic choices they made, especially regarding alliance partners. In explaining the parties' diverse alliance strategies,
Enemy Brothers
stresses the impact of institutional arrangements, party culture, and leadership.
---
【資料來源 / 版權 與 商品購買網址】
商品來源:博客來, 分類:博客來, 外文書, 人文社科, 政治, 政府組織
Enemy Brothers: Socialists and Communists in France, Italy, and Spain