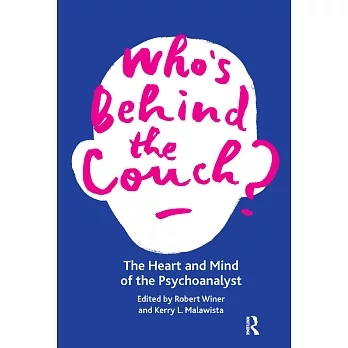 書名:Who's Behind the Couch?: The Heart and Mind of the Psychoanalyst,語言:英文,ISBN:9781782200727,作者:Winer, Robert (EDT)/ Malawista, Kerry L. (EDT),出版日期:2017/05/31,類別:心靈養生
---
What is it like to be a working psychoanalyst? And what is it like to be held in the mind of one? These were the questions that led Winer and Malawista to interview seventeen notable analysts from around the world.
Who's Behind the Couch?: The Heart and the Mind of the Psychoanalyst explores the analyst's mind at work, not so much from a theoretical perspective, but rather from the complexities and richness inherent in every moment-to-moment clinical encounter. As analysts we are all continually challenged to find what might work best with a particular patient. Yet we don't often hear senior analysts share their personal struggles, feelings, and sensibilities.
To understand the internal experience of analysts the authors posed questions such as: What is it like for analysts to manage rough spots, to lose ground and try to recapture it? To feel appreciated and then to feel devalued? To feel betrayed? To feel responsibility for someone's life while working to maintain their own balance? These questions and others probed the interior life of the analysts interviewed, touching on a range of feelings from love to hate, envy and rage to desire and longing.
While this book will be of interest to practitioners, it should also be of interest to those considering or engaging in treatment. At a time when the relevance of psychoanalysis is challenged, personal reflections of the analyst enrich our understanding of the deep and meaningful relationship that illuminates the depth and vibrancy of psychoanalytic practice today.
---
【資料來源 / 版權 與 商品購買網址】
商品來源:博客來, 分類:博客來, 外文書, 心靈養生, 心理分析, 心理分析總論
Who's Behind the Couch?: The Heart and Mind of the Psychoanalyst