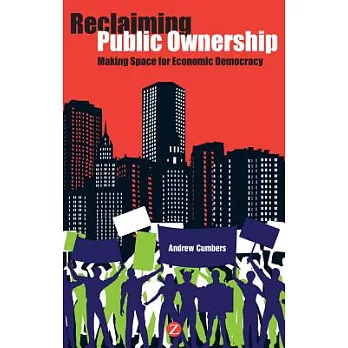 書名:Reclaiming Public Ownership: Making Space for Economic Democracy,語言:英文,ISBN:9781780320069,作者:Cumbers, Andrew,出版日期:2012/09/15,類別:人文社科
---
In the wake of the spectacular failure of market fundamentalism in Europe and the US, with seemingly never-ending corporate scandals and financial crises, demand grows for a fairer economic alternative.
Tackles these issues head on, going beyond traditional leftist arguments about the relative merits of free markets and central planning to present a radical new conception of public ownership, framed around economic democracy and public participation. Cumbers argues that a reconstituted public ownership is central to the creation of a more just and sustainable society.
This is a timely reconsideration of a long-standing but essential topic.
---
【資料來源 / 版權 與 商品購買網址】
商品來源:博客來, 分類:博客來, 外文書, 人文社科, 政治, 政治學與政治理論
Reclaiming Public Ownership: Making Space for Economic Democracy