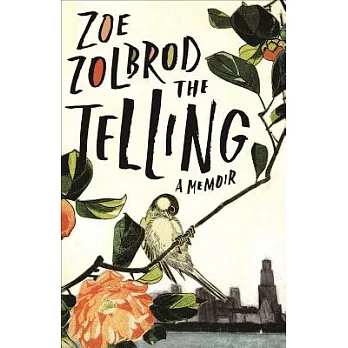 書名:The Telling,語言:英文,ISBN:9781940430744,作者:Zolbrod, Zoe,出版日期:2016/05/10,類別:心靈養生
---
"Evocative, fiercely intelligent, and beautifully constructed. In telling her story, Zolbrod becomes a time traveler, making elegant leaps from early childhood to her unconventional coming of age to the embattled but deep satisfactions of her own motherhood.The Telling is a necessary memoir in every way."Emily Rapp, author of The Still Point of the Turning World
Zoe Zolbrod remained silent about her early childhood molestation for nearly a decade. When she finally decided to tell, she wasn't sure what to expect, or what to say. Through a kaleidoscopic series of experiencesZolbrod hitchhikes with a boyfriend from one coast to another, hangs out in a strip club in Philadelphia, meets and marries her husband, and gives birth to her childrenshe traces the development of her sexuality, her relationships with men, and the cultivation of her motherhood in the shadow of her childhood sexual abuse. Bolstered with research, Zolbrod argues passionately for the empowerment of sexual abuse victims and the courage it takes to talk about it.
The Telling is an intimate examination of one woman's reckoning with a past she can't always explain, and a life lived in search for the right words.
Zoe Zolbrod's work has appeared in Salon, the Nervous Breakdown, theWeeklings, and the Rumpus, where she serves as the Sunday Editor. Her debut novelCurrency won a 2010 Nobbie Award and received an honorable mention by Friends of American Writers. Zolbrod lives in Evanston, Illinois, with her husband and children.
---
【資料來源 / 版權 與 商品購買網址】
商品來源:博客來, 分類:博客來, 外文書, 人文社科, 傳記, 傳記總論