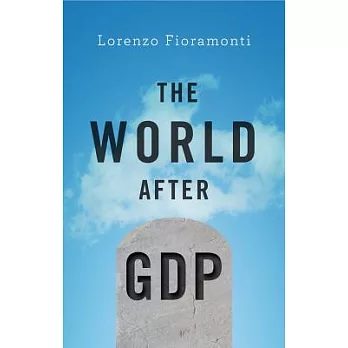 書名:The World After GDP: Economics, Politics and International Relations in the Post-Growth Era,語言:英文,ISBN:9781509511358,作者:Fioramonti, Lorenzo,出版日期:2017/03/27,類別:人文社科
---
GDP is supposed to be the supreme measure of growth and progress worldwide. Yet the financial crisis, the depletion of non-renewable energy resources and climate change show that it is fundamentally flawed.
While the end of GDP may sound like a nightmare to staunch defenders of neoliberal globalization, Lorenzo Fioramonti argues that it offers the possibility of an historic transition to a more equitable, sustainable and happy society.
His inspiring book sets out the political and economic implications of this shift to a world that?s overcome its obsession with growth of the gross domestic product (GDP).
---
【資料來源 / 版權 與 商品購買網址】
商品來源:博客來, 分類:博客來, 外文書, 人文社科, 政治, 公共政策
The World After GDP: Economics, Politics and International Relations in the Post-Growth Era